Mount Majura chardonnay picked an amazing 45 days earlier in 2019 than in 1990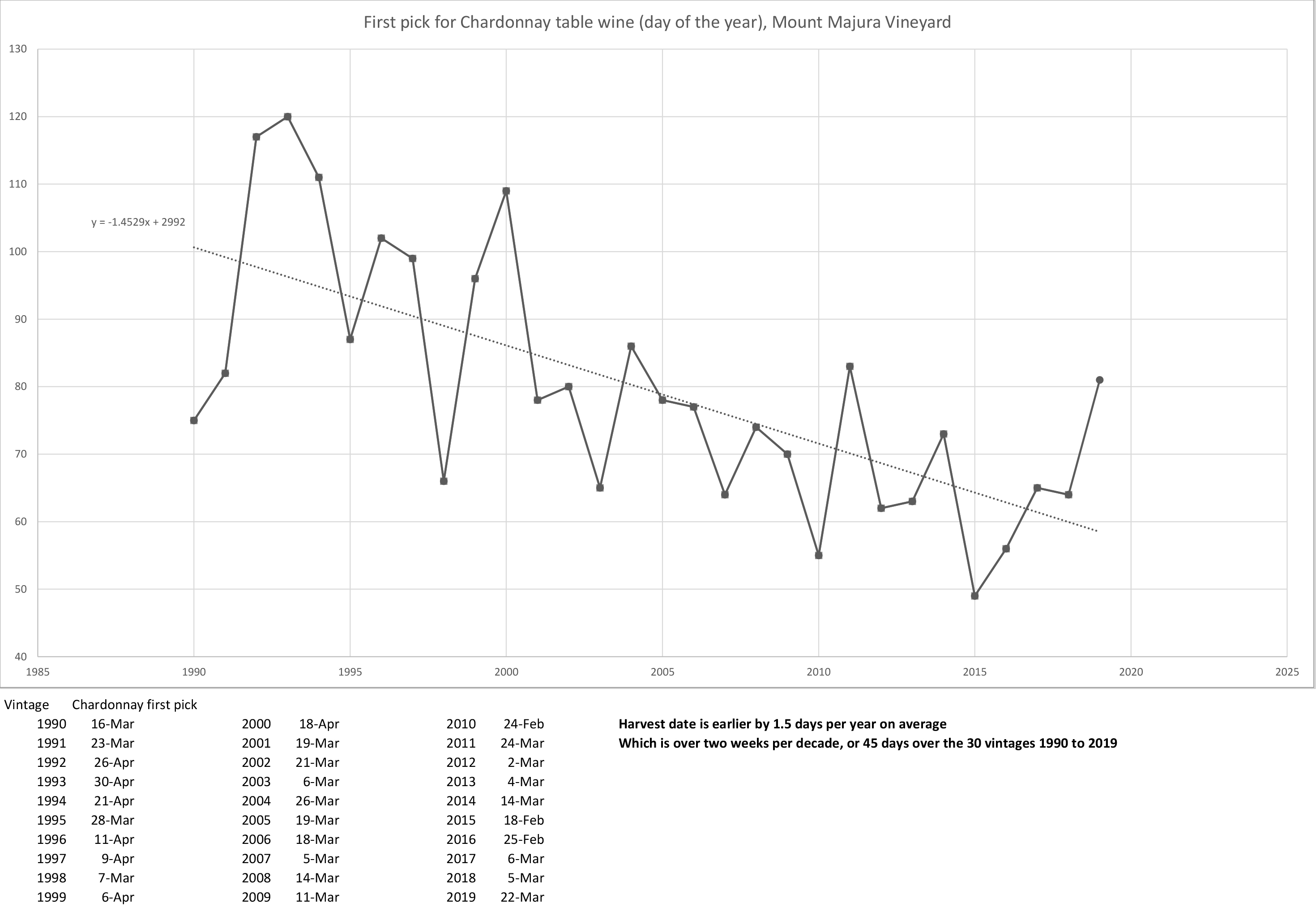 What better proxy for a warming planet , experienced on a local basis, than in the harvest dates, over time, of chardonnay table wine from a single site.
Mount Majura manager and winemaker Frank van de Loo's graph reveals the precipitous change in harvest dates over just 30 vintages. He says the 'harvest date is earlier by 1.5 days per year on average, which is over two weeks per decade, or 45 days over the 30 vintages 1990 to 2019'.
An earlier harvest under warmer temperatures greatly affects wine flavour, posing quality challenges for winemakers.
© Copyright Chris Shanahan 2020