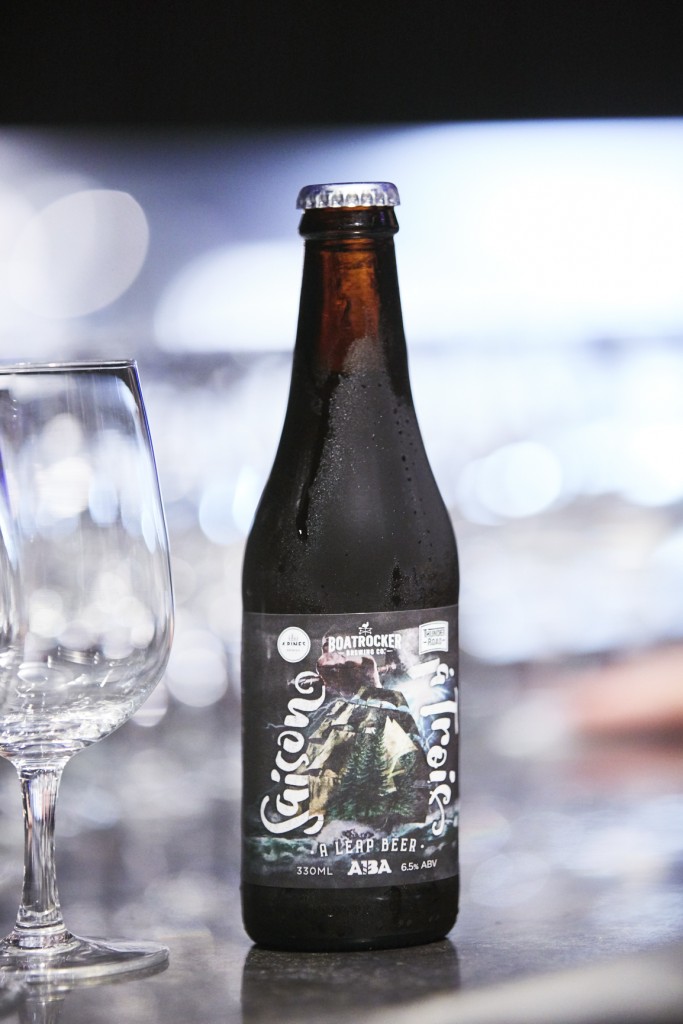 Saison a Trois – collaborative brew by 4 Pines, Boatrocker and Thunder Road
Ask a committee for a horse and you get a camel. But what happens when a committee makes beer?
The delicious answer is Saison a Trois, a one-off variant on the French farmhouse ale style. Released for the Australian International Beer Awards in May, it was brewed collaboratively by the winners of the small, medium and large brewery categories of the 2015 competition.
Chris Willcock (4 Pines Brewing Co), Matt Houghton (Boatrocker Brewing Co) and Marcus Cox (Thunder Road Brewing Company) set to work on 29 February to create the dark, malty, 6.5-per-cent-alcohol ale.
Despite the dark colour and high alcohol content, it remains light and refreshing, with a very clean, fresh aftertaste. Alas, it's no longer available, but here's a tasting note for the record.
Saison a Trois
Brewed collaboratively by 4 Pines, Boatrocker and Thunder Road, Saison a Trois appeals for its deep amber-brown colour and persistent white head. The aroma and flavour combine a core of sweet malt with alcoholic warmth, an exotic touch of spice and tingly, refresing citrus character on a buoyant, refreshing palate.
Copyright © Chris Shanahan 2016