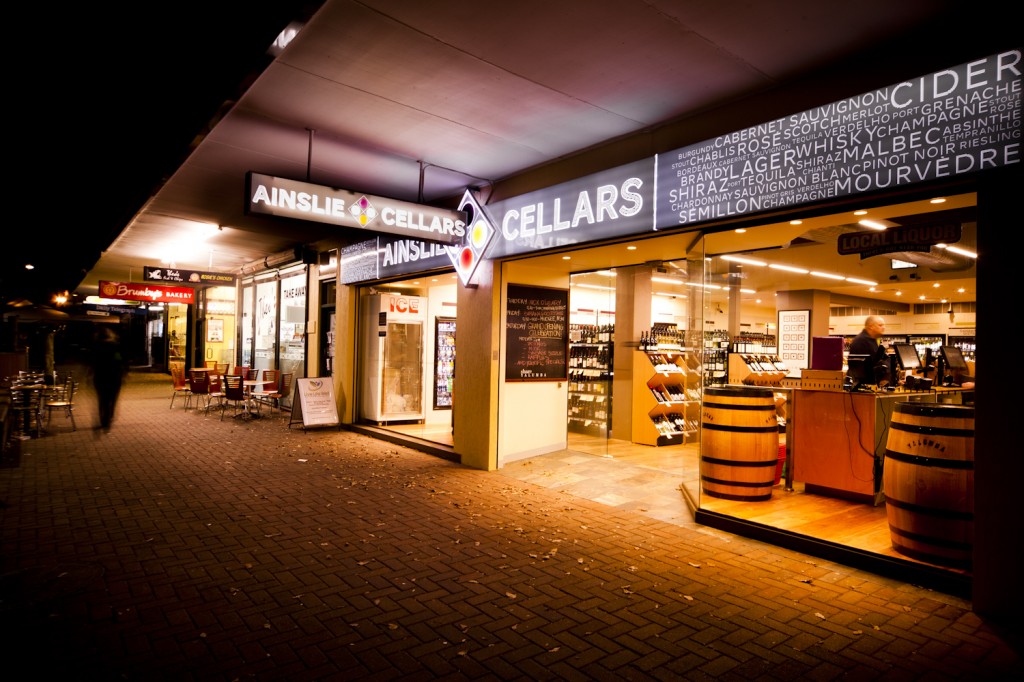 When IGA Ainslie's Manuel Xyrakis moved his liquor section out of the supermarket to a separate store nearby, industry colleagues told him he was mad. Every supermarket in Canberra sells liquor, they said. You will lose sales.
But he didn't. Sales increased by 10 per cent. He knew the risks – mainly of losing impulse sales and convenience – and "would've been happy to be even at first", says Xyrakis. But the advantage to customers of a bigger range, more space and not queuing up at the checkout seem to outweigh the inconvenience of making separate grocery and liquor transactions.
Shifting the liquor to the separate Ainslie Cellars, though, is part of Xyrakis's broader response to increasing competition. It's a terrific example of an independent operator exploiting a great location and unique merchandising proposition to head off the increasingly powerful supermarket chains.
Coles and Woolworths achieved their dominance of the Australian grocery market largely at the expense of the independent sector. According to research company Planet Retail (cited on www.lifehacker.com.au), the two giants increased their combined market share from 34 per cent in 1975, to 46 per cent in 1985, 58 per cent in 1995, 74 per cent in 2005 and 78 per cent in 2009. Their share of the liquor market followed a similar trajectory – and some in the industry believe they now control around 80 per cent of Australia's wine market.
With the majors continuing to expand – and Aldi and Costco joining the fight, each in its own limited way – the outlook for independent liquor retailers overall looks shaky. But as Manuel Xyrakis demonstrates, the smartest and best located can continue to thrive.
He relishes the battle and, indeed, says he simply has to expand in smart ways to head off increasing competition, the latest from the nearby Dickson shopping centre.
In February, ACT Deputy Chief Minister, Andrew Barr, announced that two new supermarkets were to be built there – Aldi and another operator, to be selected following expressions of interest.
Faced with that sort of competition, says Xyrakis, "we can't just be another supermarket". For some time he'd wanted to expand the liquor section and the range of fresh produce, including meat and deli items.
He says that about 16 years ago his sister, Irene Mihailakis, led the business into specialty food items after her son's diagnosis with diabetes. The interest expanded to other special diets and Ainslie IGA became an early stockist of gluten-free food. It later moved into organically grown food and high quality produce in general – giving the store an appeal beyond mere convenience.
Xyrakis's expansion plans remained on hold, however, until the nearby pharmacy relocated. As his family owned the vacated store – separated from the supermarket by a walkway to the rear car park – he seized the opportunity, gutting the building and fitting it out beautifully to a design by Frank Arnold of Quantum Ideas.
The design features some pretty smart local joinery, 127-year-old floor timbers from a Goulburn tannery, a tasting bar as a feature near the window and custom-built Italian lighting – with plenty of floor space for shoppers to move comfortably around the display shelves. It's a very pleasant space for a pretty good range of liquor – especially in the beer, cider and wine areas.
At the official opening, Dr Edgar Riek, founder of Lake George Winery, recalled the early days of the original store. Back then, Chris Mihailakis, Xyrakis's brother in law, looked after liquor and "he'd bug me for my wine", said Riek.
Xyrakis said his parents, Nick and Alice, established the store in 1963. Around 1975 they bought the adjoining Goodways shop from Coles, expanded their store and in 1976 got their liquor licence. Chris Mihailakis focused on wine from the start.
Many years later Xyrakis and other Canberra supermarket owners formed Local Liquor, a buying group. The group now services all of NSW and southern Queensland and with over 300 liquor stores has the buying power independents like Xyrakis need to compete with Coles and Woolworths.
The group uses Metcash's liquor distribution arm, ALM, for warehousing and logistics – enabling 24-hour turnaround from ordering to delivery via ALM's Fyshwick warehouse.
Ainslie Cellars also maintains direct accounts with many wineries, including Canberra's leading makers. The locals enjoy a solid representation on the shelves – and a dedicated tasting for a featured maker every week.
Xyrakis's nephew, Keith Mihailakis, managed the Ainslie liquor section from 2006. He now runs the new store with Kate O'Leary, formerly of The Grape (Brisbane), Vintage Cellar and Negociants – the import and distribution arm of Robert Hill-Smith's wine group.
Copyright © Chris Shanahan 2012
First published 11 July 2012 in The Canberra Times