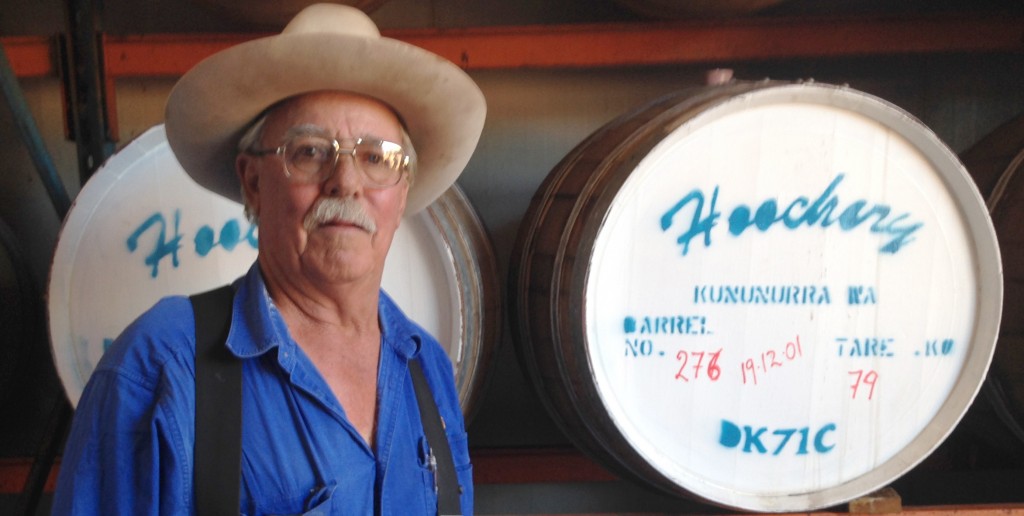 In February1986, expatriate American farmer Spike Dessert began cultivating seed crops on a property he'd purchased in 1985 on Western Australia's vast Ord River flood plain.
Thirteen years later, inspired by South Australian cellar door operations, Dessert commenced distilling rum and later selling it from the farm. The cellar door complex is now one of Kununurra's major tourist attractions.
"I liked the cellar door concept", says Dessert, "but obviously you couldn't make wine at Kununurra". Instead, he built his own still, based on research of USA hill distillers, to make rum and whiskey from local sugar cane and corn.
On a recent visit to the Kimberley district, we tasted the Hoochery's range and particularly liked the comparatively refined styles of rum Dessert produces. (They are available through hoochery.com.au).
The Hoochery Premium Ord River Rum 750ml $64.50
Spike Dessert distils this Caribbean-style rum from Ord River sugar-cane molasses, and matures it in older oak barrels. The colour is bright gold-amber and the aroma and flavour suggest caramel and molasses. These flavours marry well with the bracing, clean spirit on a smooth, easy-to-love palate.
Copyright © Chris Shanahan 2014
First published 6 August 2014 in the Canberra Times