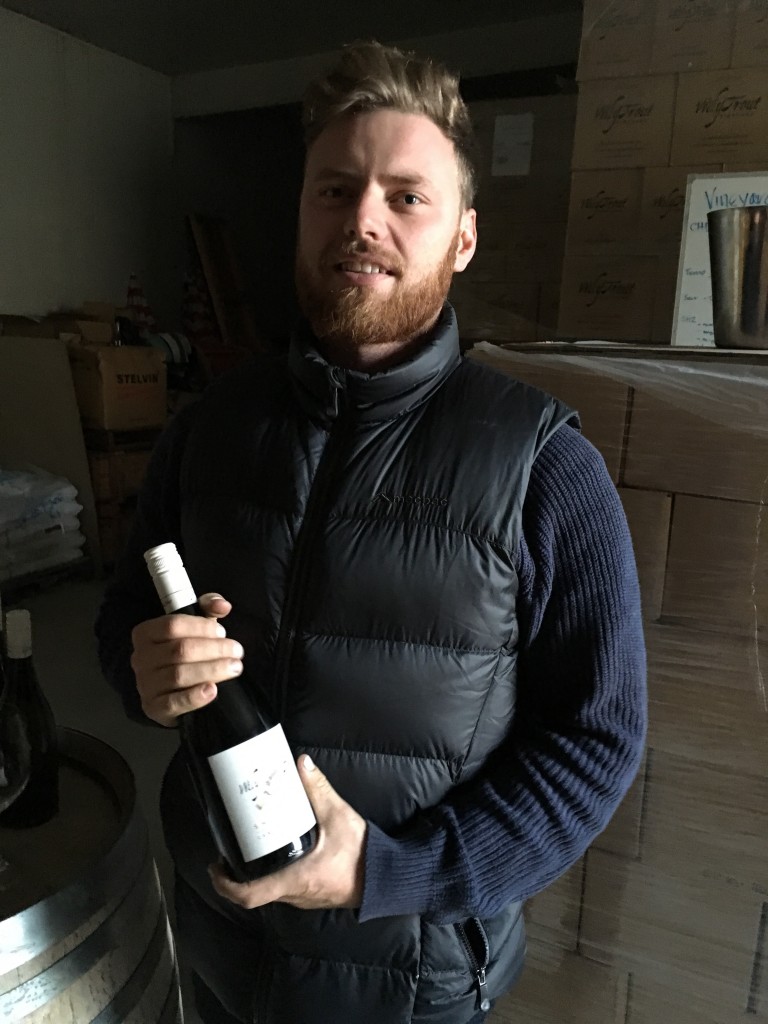 Grape and grain have been mixed before – for example in Saltram Pepperjack Ale, where Barossa shiraz juice provides a sugar boost for the fermentation. But it came as a complete surprise in March when BentSpoke brewer Richard Watkins and Wily Trout winemaker Will Bruce fomented the idea of combining hops with sauvignon blanc.
Watkins was to provide fresh hop flowers (from Rostrevor Farm, Ovens River) while Bruce was to allocate a ton of sauvignon blanc. As the de-stemmed grapes stirred into a natural ferment, Watkins committed his rare and precious hops.
For four months, skins, wine and hops fermented then slept together, begetting the quirkiest, most pungent fusion imaginable. Due for release in the next few months, most likely on tap at BentSpoke, the (as-yet-unfinished, un-named) sauvy-beer tastes delicious and dry, with whiffs of passionfruit and a grapefruit-like, tartness and bitterness.
Watch the Wily Trout and Bentspoke websites for the release date and visit again for my tasting note .
Cider and beer reviews
Napoleone Apple Cider (Yarra Valley, Victoria) 330ml $3.65
The Napoleone family grow grapes and fruit for their Punt Road and Airlie Bank wines and Napoleone ciders. They make beer too. Their basic apple cider – a delicate, dry style – shows the crunchy freshness the real real apples it was made from. The family makes several other pear and apple ciders.
Halvouston IPA (Scotland) 330ml $5.30
Halvouston claims to have used American hops since the 1980s, long before the hegemony of the USA west coast's uber-hoppy IPAs. And an impressive wee drop it is, too: opulently malty, with strong citrus-like hops flavours (from four west coast varieties) and potent, lingering hops bitterness.
Copyright © Chris Shanahan 2016
First published 13 July 2016 in the Canberra Times