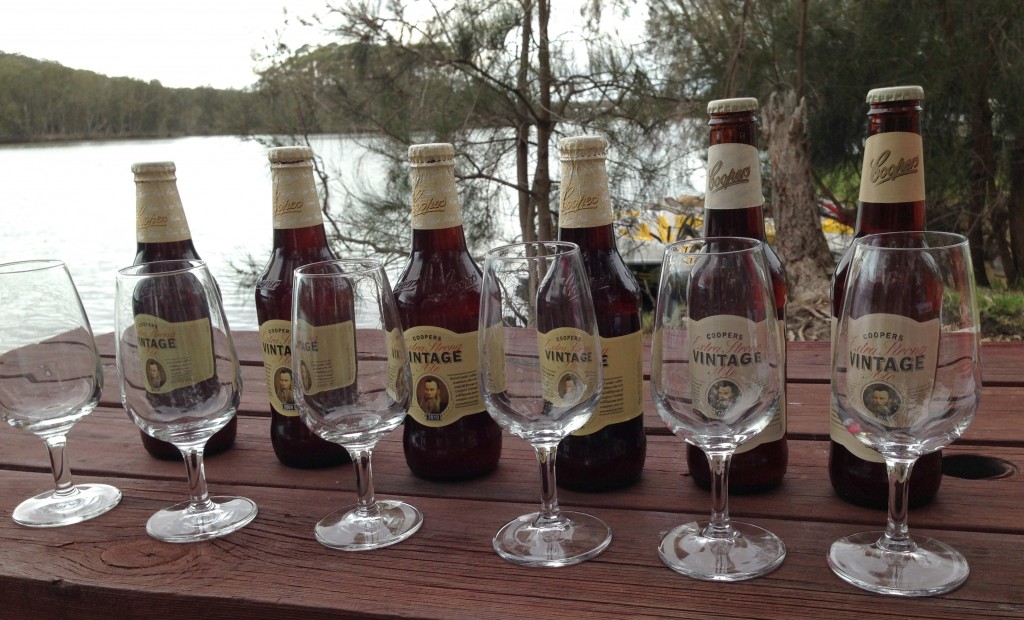 In 1998, at the dawning of the craft beer boom, Adelaide-based Coopers launched its first strong vintage ale – a potent beer built for medium-term cellaring. It remained an on-again, off-again project for a few years, but since 2006 Coopers have produced the beer annually, with minor variations to the style.
The 2016 release combines rich maltiness and fruitiness derived from Cooper's ale yeast, with an assertive hops affect. While the hops contribute aroma and flavour, their biggest impact, to my taste, is in an intense bitterness that harmonises with the sweet malt flavours.
The strong malt and hops input, together with an alcohol content of 7.5 per-cent and bottle conditioning gives vintage ale the ability to age for several years. We keep all of the past vintages at Schloss Shanahan. Though the oldest are fading now, we enjoy tasting the young, hoppy, bitter young beers alongside the mellow, malty older ones.
Cooper's Extra Strong Vintage Ale 2016 375ml 6-pack $25
We occassionally compare older releases of Cooper's Vintage ale from the Schloss Shanahan cellars with the current release. Invariably we taste and enjoy the gradual shift, over time, from hops dominance to mellow, sweet, maltiness. The just-released 2016 vintage (7.5 per cent alcohol), shows a harmony of opulent malt flavours and intense, lingering hops bitterness.
Copyright © Chris Shanahan 2016
First published 6 July 2016 in the Canberra Times