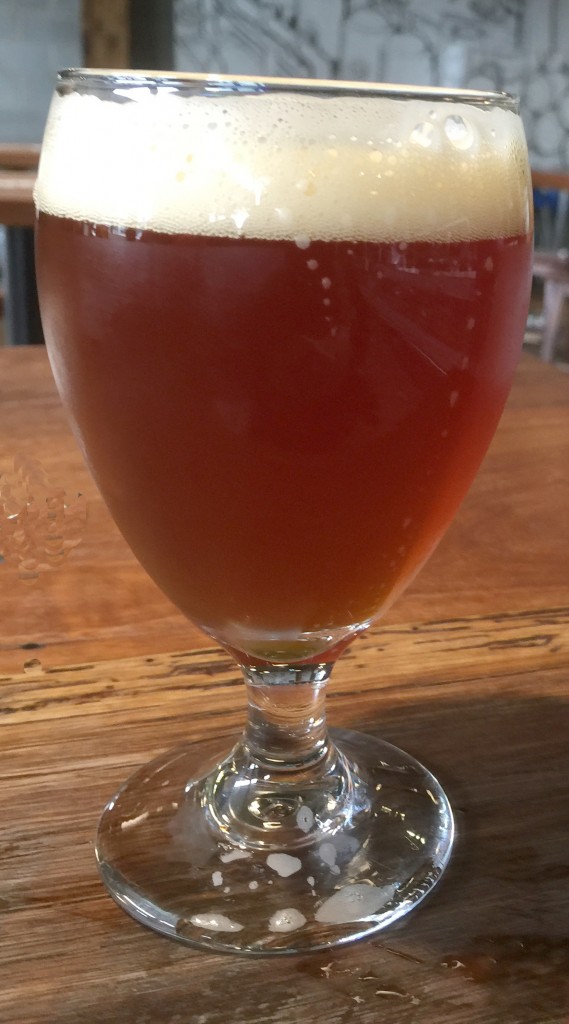 BentSpoke Brewery's Cluster 18 tastes as rich, warm. and harmonious as it looks, despite having an alcohol content of 18%. We visited the Braddon, Canberra, brewpub on a cold winter morning, savoured every drop of our 200ml glass (prudently, that's the only size available) and quizzed brewer Richard Watkins. How does he achieve such high alcohol content in a natural ferment?
My first encounter with a beer of this strength wasn't so happy. About 20 years back, during the Australian International Beer Awards, we judged Samuel Adams Triple Bock, an epic beer: obsidian black, viscous and around 18% alcohol. It poured like syrup, had no bubble and smelled and tasted like Vegemite.
The brewers in our ranks marvelled at the technical achievement, but few enjoyed drinking such a strange beast. Some suggested spreading it on toast.
Watkins shared his brewing secret. Quite simple in principle. Taking the lead from the brewers of Tooheys Dry, he added enzymes to convert non-fermentable carbs to fermentable sugars. After that, he said, a normal ale yeast completed the job.
More remarkable than the technical achievement, however, is the creative genius that can visualise such a potent, velvety beer and deliver it so deliciously.
Flavouring beer with spawn of the devil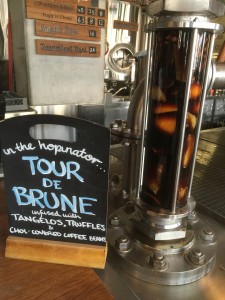 Tuber melanosporum (the black Périogord truffle) is now produced in commercial quantities in the high, cool country in Canberra's vicinity. The black tuber's ability to ripen underground in mid winter led to its banning by the church during the Middle Ages. Who else but Satan could've devised such a wickedly sensuous food?
Brewer Richard Watkins first added it to a beer infuser ( the hopinator) at his original haunt, Canberra's Wig & Pen, but continued the practice when he set up BentSpoke brewpub in the Canberra suburb of Braddon.
The latest batch, weighing in at 8.2% alcohol and served only in 320ml glasses, leads off with malty flavours, strongly suffused with tart and citrus tang of tangelo. When tasted on 4 July, the chocolate, coffee bean and truffle remained in the background – though past experience suggests these earthier flavours will come through several days after the infusion is laid down.
Copyright © Chris Shanahan 2016