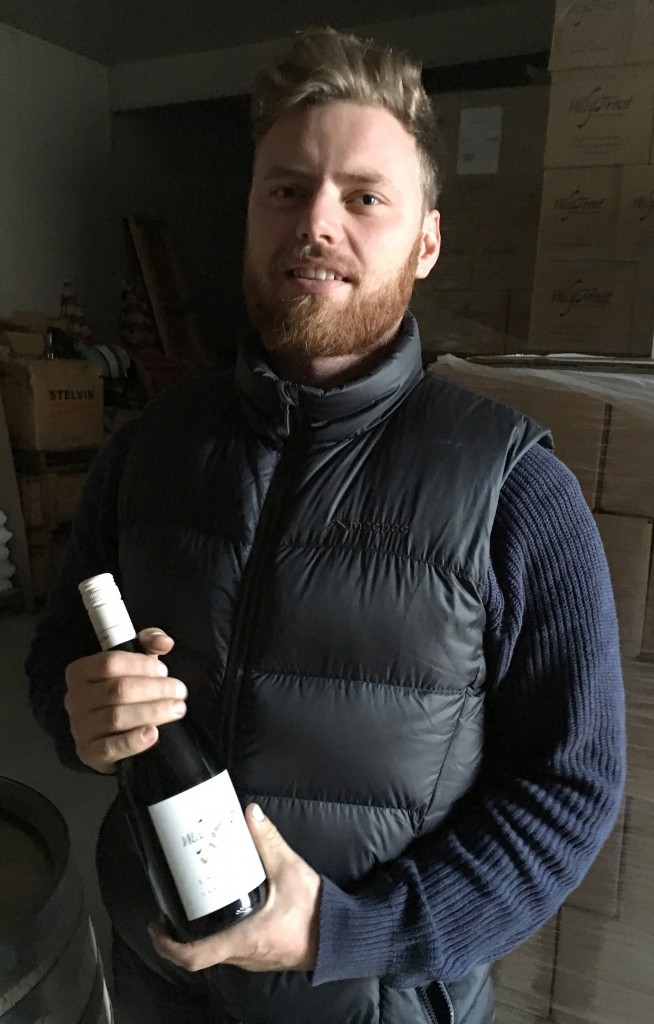 Like its namesake, Susan and Robert Bruce's Wily Trout wines lived in the shadows – not of the river bank, but of the couple's Poacher's Pantry smokehouse.
But that's all about to change, suddenly and dramatically. The 11 August release of Wily Trout Nanima Block Pinot Syrah 2016 marks a huge step up for the family's wines, now grown and made by the Bruces' son, Will.
Will Bruce says he "dabbled in the vineyards in 2013 and 2014, but by 2015 I was all over it". He managed the vineyards to maximise fruit quality, changed from machine harvesting to hand harvesting in 2015 and took control of the winemaking.
While this week's new release says much about innovation and fruit quality, the surest litmus of quality came in a recent tasting of Wily Trout shiraz from vintages 2012 to 2015.
And within that grouping nothing better illustrated the new standard than a comparison of the two great recent vintages, 2013 and 2015. The 2013 showed Canberra's distinctive spicy character, but it lacked the power, depth and structure of the best wines from the vintage. In contrast the 2015 soared from the glass and delivered great fruit sweetness, savour and impressive structure. Wily Trout is suddenly a serious maker of Canberra's signature red variety.
And the new release Nanima Block Pinot Syrah 2016 shows another emerging dimension of Canberra's imaginative wine industry.
It combines pinot noir and shiraz from Wily Trout's east-facing Nanima block in a fruity, medium-bodied drink-now style. Interesting winemaking flourishes add other dimensions beyond mere fruitiness.
The pinot noir ripened ahead of the shiraz, says Bruce, and after partial de-stemming (with about 20 per whole bunches), a spontaneous ferment began in small, open vessels. He later dropped the ripe shiraz onto the pinot and as the ferment took hold, transferred the juice, with a small amount of skins, to an egg-shaped ceramic fermenter.
The wine ticked over slowly inside this slightly air-permeable egg and remained there for about six weeks, before being bottled young, fresh and ready to drink.

The medium-hued red combines bright, fresh summer-berry flavours with a pleasant stemmy character, derived from the inclusion of whole bunches in the ferment. A juicy, medium-bodied, elegant palate comes with a chewy, silky texture and fine, drying tannins.
Wily Trout Nanima Block Pinot Syrah 2016 ($26) will be released on Thursday 11 August at Ainslie Cellars and will also be available at Bar Rochford (Civic), Urban Cellars (Curtin) and Prohibition (Kingston foreshore).
Copyright © Chris Shanahan 2016
First published 9 August 2016 in the Canberra Times Good Food