Helm Wines Premium Riesling 2016 – wine of the week
Helm 1832 vineyard, Murrumbateman, Canberra District, NSW
$52
Although not released until October, Ken Helm's 2016 Premium Riesling deserves a great blare of publicity. The wine marks Helm's fortieth vintage and, largely through his tireless efforts, the rise of riesling to become Canberra's signature white variety. The flagship of five Helm rieslings, Premium comes this year from a vineyard planted in 2008 from vines believed to be direct descendants of the James Busby collection of 1832. Helm says the Lustenberger vineyard, usual source of Premium, produced too little fruit this year and went to his Classic Dry blend. What a delicate, racy, thrilling riesling it is, with intense, citric varietal flavours, gripped by taut, refreshing acidity. The extra time in bottle between now and the October release should really bring out its beautiful fruit flavour.

Helm Wines Classic Dry Riesling 2016
Helm, Rawling and Lustenberger vineyards, Murrumbateman, Canberra District, NSW
$38
From the bumper 2016 riesling crop, Helm Classic Dry reveals more floral aromatics than the comparatively shy Premium version. The floral character flows through to a lively palate, where it combines with more lemon-like varietal flavour. The upfront fruit flavour gives drink-now appeal. But keen acidity cuts through from beginning to end, intensifying the flavour, refreshing the palate and ensuring the wine will evolve, as previous vintages have, for many years.

Grove Estate Shiraz Viognier 2014
Grove Estate vineyard, Hilltops region, NSW
$31.45–$37
Awards won at a variety of wine shows generally indicate high quality. Grove Estate's four bronze, one silver, four gold medals and a trophy therefore caught our attention. And the wine in our glass earned our own silver-medal score. This is highly aromatic, fruity-musky shiraz with juicy, mouth-filling, fruity-spicy flavours, supported by loads of soft, gentle tannins, with a slight astringency in the finish.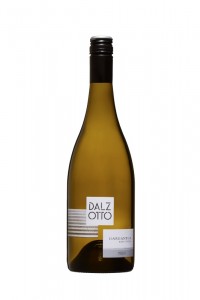 Dal Zotto Garganega 2015
Dal Zotto vineyards, King Valley, Victoria
$24
The white variety garganega is widely planted in Italy, from Sicily to the Veneto region, where it plays the starring role in Soave (the name of a town as well as the wine). The Dal Zotto's family's version easily bears comparison with the best of Soave, albeit in a bright and fruity Australian style. At the cellar door in June, winemaker Michael Dal Zotto described the fruit flavour as mandarin-like. And indeed it was, in a delicate kind of way. This delicious fruit character cut through a smooth textured palate, with a savoury, tangy, dry finish – completing a distinctive and loveable dry white.
Dal Zotto Nebbiolo 2012
Dal Zotto vineyard, King Valley, Victoria
$64
For a time, Michael Dal Zotto made wine in Piedmont's Barolo region, home of the mighty but difficult nebbiolo grape. There he learned much about taming the variety's fierce tannins. The key, he found, was a prolonged period of skin contact for the wine. He brought this practice back to the King Valley and in 2012 left the wine on skins for three weeks. The resulting wine shows nebbiolo's pale colour and unique floral–savoury aroma. Similar flavours flow through to a taut and delicious palate, reminiscent in the tension between fruit and tannin of some of the very best pinots. However, the flavour is all nebbiolo and the tannins are more mouth gripping than in the firmest of pinots. You could call it a pinot for grown ups.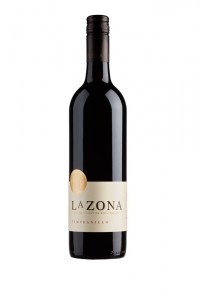 Chrismont La Zona Tempranillo 2013
Chrismont vineyards, King Valley, Victoria
$23-40–$26
Two branches of the Pizzini family run distinctly different vineyards and wineries in Victoria's King Valley. Fred Pizzini operates Pizzini wines, while his cousin Arnie Pizzini owns Chrismont. Chrismont's La Zona label embraces the so-called Mediterranean varieties, chiefly Italian, but including Spain's tempranillo. The wine combines sour cherry and -blueberry-like fruit flavours with earthy–savoury characters on a smooth, surprisingly soft palate.
Copyright © Chris Shanahan 2016
First published 6 July 2016 in the Canberra Times and CT app