Dal Zotto King Valley Rosato 2016 $17.35–$18


At Dal Zotto cellar door recently Christian and Michael Dal Zotto noted the rising popularity of rosé. Their Rosato 2016, a dry style made from barbera (with a splash of sangiovese), reflects the family's specialisation in Italian varieties. The glowing pale pink colour evoked warm summer days, though we tasted it on a miserably cold, wet one. The aroma and palate suggest red fruits like raspberry, strawberry and cherry – flavours that seem held together and invigorated by the variety's high natural acidity, which also completes the dry, utterly refreshing finish. It'll never be better than it is now in the full blush of youth.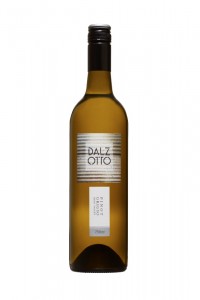 Dal Zotto King Valley Pinot Grigio 2016 $19
So fresh and crisp is Dal Zotto pinot grigio it crunches tart and juicy in the mouth like a new season Granny Smith apple. A delicate flavour explosion combines apple and pear, on a light, softly textured palate that finishes ultra fresh and dry with a pleasant apple-like aftertaste. Winemaker Michael Dal Zotto says picking time is crucial for flavour in this sometimes-bland variety. Gentle, protective winemaking accounts for the wine's delicacy, while four-months' maturation on yeast lees, which are stirred periodically, adds subtly to the wine's body and texture.

Pizzini King Valley Merlot 2013 $22
If you're driving south to Melbourne, the Gateway Hotel, Wangaratta, offers delicious food and a decent wine list, including several good local wines by the glass. The Pizzini family's merlot, from the nearby King Valley, provided sturdy drinking on a cold, wet winter's night. This was real merlot – deeply coloured, with rich, ripe plummy fruit flavours and strong, mouth-gripping tannins. At three years' age the fruit and tannin combine to give a unified flavour and textural experience, in a pleasing earthy, savoury, rustic style.
Copyright © Chris Shanahan 2016
First published 2 and 3 July 2016 in goodfood.com.au
and the Canberra Times