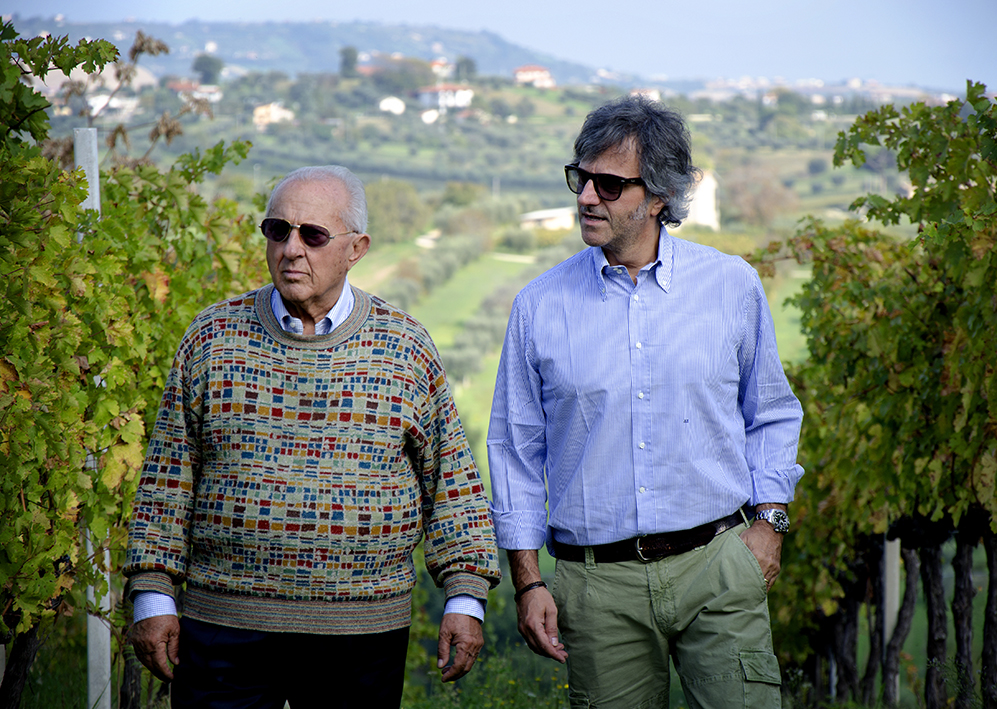 Montepulciano d'Abruzzo Riparosso 2016 (Illuminati) $9.50–$14
Montepulciano d'Abruzzo Ilico 2015 (Illuminati) $14.30–­$14.99
Illuminati's Riparosso first arrived in Australia in 1991 following a Farmer Bros buying trip to Italy. People immediately took to the savoury, medium-bodied red and it became the company's biggest selling Italian red. When Farmer Bros collapsed in the mid nineties, importation and sales direct to consumers continued through Coles and later Woolworths, the current importer.
In theory, cutting out the wholesaler gives the retailer a greater profit opportunity. But as other retailers do the same, the potential gain is substantially competed away, meaning lower prices.
This is good news for drinkers and Chateau Shanahan continues to enjoy Riparosso as much now as 28 years ago when those first containers rolled off the ships.

We recently enjoyed Riparosso 2016 (screw cap) and its cellar mate Ilico 2015 (cork) side by side over a meal in Melbourne. Riparosso appealed for its initial fruitiness, then its rustic tannins and overall savour – a satisfying quaffing red, showing the earthy, savoury character of the Abruzzi region's signature grape variety, montepulciano. Ilico amplifies the montepulciano experience and adds a touch of finesse.
The wines come from leading producer Azienda Agricola Illuminati of Contraguerra, Teramo Province. The winery sits on a ridge with views to the Adriatic to the east and Apennine Mountains to the west.
Nicolo Illuminati founded the estate in 1890 and following the early death of his son, raised his grandson Dino Illuminati. On Nicolo's death Dino took over and today, at 88, continues to work in the business, now run by his son Stefano.
Woolworths imports Illuminati wines through its subsidiary, Pinnacle Drinks, and sells them through Dan Murphy and BWS retail stores operated by another subsidiary, Endeavour Drinks Group.
Copyright © Chris Shanahan 2019