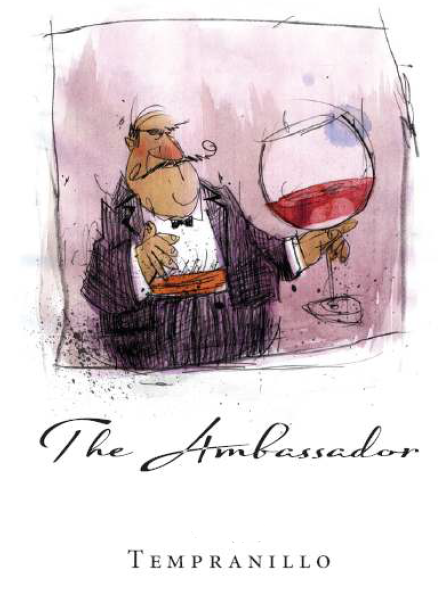 A recent change of ownership of Capital Wines saw the closure of its cellar door, the departure from the wine industry of two of Canberra's noted tourism and hospitality entrepreneurs, and the planned opening of a new cellar door by a Hunter winery with a Canberra vineyard.
The two couples behind Capital Wines went their separate ways in July when Jennie and Mark Mooney sold out to Andrew and Marion McEwin. As so often happens in small businesses, an unworkable partnership forced the change.
The McEwins, previously responsible for winemaking and vineyard management, must now also take on the marketing and sales roles. Their many challenges include replacing Jennie Mooney's formidable business skills and marketing talent, and finding a new home for their cellar door. Under the partnership, the outlet (now closed) operated out of renovated stables behind the Mooney's highly successful Royal Mail Hotel and Grazing restaurant at Gundaroo.
However, winemaker Andrew McEwin remains confident of Capital Wines' future. He says, "We're keeping skilled cellar door staff and I'm looking for a new location, likely to be in Hall". He says the business also includes a considerable volume of contract winemaking, which will continue.
Until they formed Capital Wines with the Mooneys in 2008, the McEwins owned a long-established winery and the Kyeema vineyard, Murrumbateman. They sold wine under the Kyeema label.
Jennie Mooney threw prodigious energy and flair into the new venture, creating Capital Wines as the overarching brand for both Kyeema Vineyard wines and the quirky new Ministry Series – billed at the time as "a playful dig at our location near the power house of Canberra".
Speaking from Perisher Valley, where she and husband Mark manage the Man from Snowy River Hotel, Jennie Mooney, said, "Capital Wines was my baby. I created the brand and established the supply chain and logistics".
Mooney says she'll miss Capital Wines but has no immediate plans to return to the wine industry. Nor does she rule out the possibility. "What I like most", she says is taking something run down and turning it into something". The Mooneys successfully restored Gundaroo's historic Royal Mail Hotel in 2003 at the same time creating Grazing, one of Canberra's enduring restaurants and tourist attractions.
After establishing Capital Wines with the McEwins, the Mooneys restored an old stone stables on the Gundaroo site to serve as a cellar door outlet. The outlet closed after the Mooneys sold out of Capital Wines, but Jennie Mooney lost little time in securing a new tenant – Hunter-based Gundog Estate.
At first glance, a cellar door 400km from the Hunter might appear to have little connection with our region. But Gundog owners, the Burton family, own a Gundaroo vineyard (purchased in 2006) and make several Canberra wines.
Gundog's website lists four Canberra wines (a cabernet rosé and three shirazes) and a shiraz from the neighbouring Hilltops region. Winemaker Matt Burton writes, "We are also looking to expand our range of whites to include one or more incarnations of Canberra District riesling".
Jennie Mooney says, "With their vineyards just out of the village, Gundog complements Grazing really well". The cellar door offering will include local cheeses and charcuterie. Mooney says she expects the Gundog cellar door to open in 2017.
Copyright © Chris Shanahan 2016
First published 23 August 2016 in goodfood.com.au