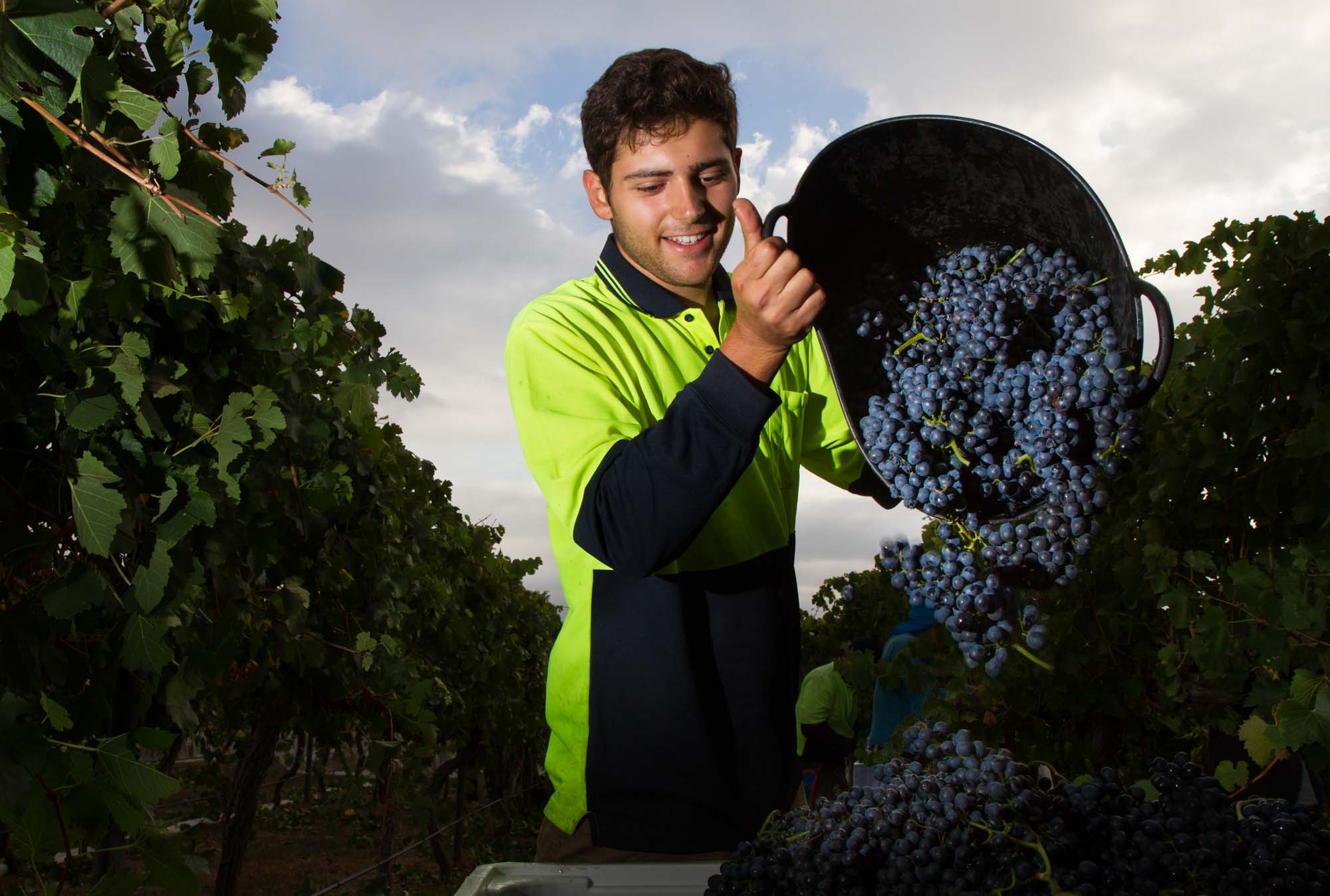 Clonakilla Canberra District Syrah 2016 $120
Clonakilla Syrah comes from T&L block, the warmest site on the Kirk family's Murrumbateman vineyard. From its earliest vintages the block, planted in 1999, ripened early than its neighbours and produced a distinctive, comparatively robust shiraz, albeit within the medium-bodied Canberra District spectrum. On first opening the 2016 showed its impressively fresh, bright floral and fruity character, set against fine, silky tannins. As the days rolled by, deeper, savoury flavours, including a charry oak character, pushed through, accompanied by assertive but still very fine tannin. The wine grew in dimension over five days on the tasting bench, pointing to a long and pleasant evolution in bottle.
Clonakilla Tumbarumba Chardonnay 2017 $40
Clonakilla sources its chardonnay grapes from two growers in neighbouring Tumbarumba, 130 km from the winery to the south-west as the drone flies (220 km around two mountain ranges by car). These cooler growing sites suit the chardonnay grape, which gives intense, citrusy varietal flavour and high natural acidity. Barrel fermentation and maturation builds the mid palate, adds to the taut structure and gives subtle nutty nuances that complement the delicious fruit flavour. The growers: Steve Morrison (Revee Estate); Heather and Rob Johansen.

Clonakilla Canberra District Viognier 2017 $50
2017 vintages continues the finessing of Clonakilla's oak-fermented viognier style. Noting a tendency for viognier to fatten up with age, winemakers Tim Kirk and Bryan Martin fine tuned vineyard and winemaking practice, finally settling on fermenting and maturing the wine in demi-muids – larger oak barrels with thicker staves (hence less oxygen transmission) than in traditional, smaller barriques or hogsheads. Recent vintages present viognier's distinctive apricot and ginger varietal character with a little tannic grip and a touch of spice from the barrels – but without the variety's sometimes viscous, oily texture. It's a really lovely and distinctive wine.


Clonakilla Canberra District Ceoltoiri 2017 $40
Ceoltoiri is Clonakilla's take on Chateauneuf-du-Pape's multi varietal red blend. The pale to medium colour belies the wine's depth, combining seductive aroma with fresh, bright berry flavours and bags of spice. Like all the Clonakilla reds, the vibrant fruit comes with a layer of savoury flavours, fine tannins and smooth texture. This is a long way from big traditional Australian reds from warmer climates. But I've found rusted on fans of these styles also love the much lighter bodied Ceoltoiri. Why is this? Turns out it's not so much the colour and body they enjoy, but juicy, ripe fruit flavours – which both styles have in common. Ceoltoiri achieves this without heaviness.

Clonakilla Canberra District Pinot Noir 2017 $50
Can any vineyard excel at both shiraz and pinot noir? For Clonakilla, whatever, the final verdict, it won't be for a lack of trying. Tim Kirk's shiraz-viognier and syrah (reviewed above) easily sit among the world's best shirazes. Other Canberra District shirazes, too, rate highly in the Australian context. But Canberra pinot noir, while good, hasn't yet drawn comparison with the best Australian versions in my notes. Clonakilla 2017 moves the quality needle in the right direction, albeit without bending it. Nevertheless, it's a serious pinot backed by Tim Kirk's ardour. He writes, 'This pinot noir is lovingly made in tiny quantities. It's a blend of fruit from the T&L block (clones 777, 115, Abel, Pommard) and the old, unidentified clone planted by John Kirk [Tim's father] in 1978'.
In this vintage a limpid wine displays attractive stemmy–stalky aroma and flavour, most likely attributable to the inclusion of whole bunches in the ferment. Mouth-watering varietal fruit flavour lies under this winemaker-induced character and it's wrapped in fine, firm tannins that interplay with the whole-bunch character.
Cellar door and release date for these five wines is Tuesday 1 May 2018.
Copyright © Chris Shanahan 2018